Wie fühlt sich ein Auto an? Wie fährt es sich? Welche Komponenten werden verbaut? Und was genau ist eigentlich der Zauber an jedem einzelnen Modell?
Wir glauben, dass all diese Fragen mit Fotografie beantwortet werden können. Natürlich muss diese Fotografie intelligent sein. Und gleichermaßen subtil wie augenfällig. Sie soll Spaß machen, aber mit dem nötigen Ernst betrieben werden. Einfach gesagt: Sie muss sehr gut sein.
Die fotogloria-Fotografen sind sehr gut. Und da drei von Ihnen das Thema Auto (und die Industrie drumherum) lieben, haben wir die Kategorie AutoMotive entwickelt und mit Leben – besser gesagt mit Fotos – gefüllt.
Wolfram Schroll ist dabei unser Spezialist für alle Fertigungsprozesse von der Schraube bis zum finalen Auto, Nicoló Minerbi ist derjenigewelche, der das Gefühl Auto in Szene setzt und Christoph Morlinghaus ist der Meister der Inszenierung – wir haben also dafür gesorgt, dass ein Fotograf (oder auch alle drei) für alle Bereiche Ihrer Kommunikation sein Bestes geben kann.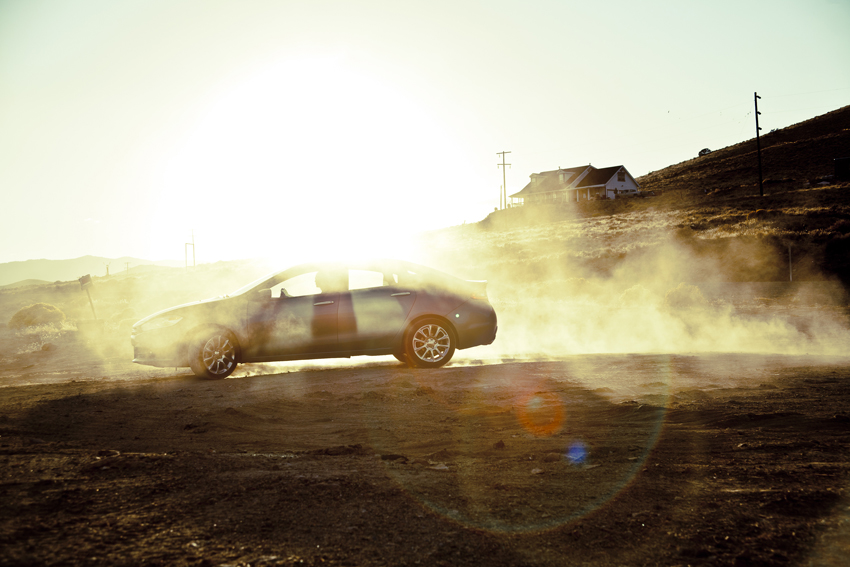 Und damit Sie die drei fotogloria AutoMotive-Fotografen besser kennenlernen können, haben wir sie jeweils befragt: Nicoló – was genau magst Du eigentlich so sehr an der Autofotografie?
I grew up on the race tracks. My father, journalist and car enthusiast, is also a pilot. Although as every young fellow I was attracted by the noises of the engines, speed wasn't the topic for me, it was the shape of the metal bodies that got me hooked to the automotive world instead. Basically, I fall in love with cars not for what they are meant to do, but for what they became through the years: art installations, design stuff, status symbols that had changed the environment we live in forever.
Today's streets and squares and cities are kind of hard to be rethought having cars out of sight. They are everywhere, they also managed to changed the very idea of where". As a matter of fact, cars were the very first things to enter the Global Era". The same sedan is sold in Germany, in USA and in China. Although architecture and fashion followed this trend by close, cars got the "speed" at their side (you call it right timing or convenience). And they made it. All of the sudden the same car became the perfect status symbol for such a different variety of people (people that don't speak the same language, that don't eat the same food, that don't even have the same sex symbols… but those people dream to own, not to drive, the same car: no matter if they live by the sea or up in the mountains, or lost in the woods, or heated up in the desert). That's being global.
Inspirational to me is: to be surrounded by such things, able to impact every single mind, even though you don't like cars, you cannot live without having them around you. Unless you live on the Moon (so far). In more than a century they had changed the way the cities, and people, live. But, perhaps in the very next future, let's say in less than a century to come, they might become just obsolescente stuff for history books or museums. Who knows?
* Nicolo Minerbi ist ein fotografisches Ausnahmetalent: Keine Szene, kein Thema, keine Situation, keine Idee, aus der er nicht – fast im vorbeigehen – ein Bild komponiert. Für seine Fotografie mixt er intelligente Gedanken, visuelle Visionen, spitzfindigen Humor, stilistischen Überschwang und schlicht Spaß zu ganz eigenen Bildwelten – und das alles entlang der perfekt beherrschten Klaviatur fotografischer Ausdrucksformen. Nicolò Minerbi lebt derzeit in Modica/ Sizilien und arbeitet weltweit.
fotogloria vertritt AutoMotive-Fotografe Nicoló Minerbi weltweit! Über fotogloria können Sie ihn gerne für Ihre Ideen und Aufträge buchen – melden Sie sich jederzeit unter 040 609 42 906 -0 oder info@fotogloria.de.